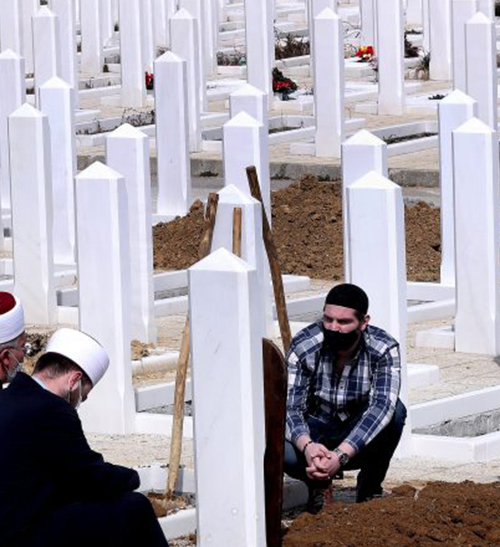 What To Do With The Mortal Remains of Your Loved Ones After They Pass Away?
Passing away from a loved one is a hard time on all of us, and we are almost never ready to let them go. The grief and loss overshadow our judgment, and we do not have a sound idea of what to do with their remains.
As religion has clear guidelines regarding what to do with the remains, are those practices adequate to enable us to peace with it?
Moreover, the revision of the burial policy by Singapore authorities in 2007 has also put additional pressure on us. The authority has decided not to allow burial for over a period of 15 years to create room for more dead bodies and protect the environment.
This blog will discuss all the available options to take care of the remains of your loved ones in Singapore, including the use of Nirvana columbarium Singapore. We will also include the factors that one must consider when he is facing such a situation.
Available Options:
Besides using private columbarian Singapore, there are multiple other options available to take care of the remains of your loved ones. The possibilities include cremation, burial, and other methods.
After cremation, there are several options that you can choose from regarding the disposal of ashes search as sea burial, green burial, or using an urn to store the ashes in Nirvana columbarium Singapore.
Costs of Each Option:
Cost is a factor that will help you shortlist the options to choose from as the last rites of your loved ones can cost you up to SGD50,000 in Singapore, depending on the option you choose.
If you decide to bury your loved one, you will have to pay an average of SGD940 for elders if you want the burial according to Christian, Chinese or Hindu religion. The cost will be less, but it will still cost you around SGD315 if you bury your loved ones Muslim, Parsi, or Bahai way.
But burial is also a temporary solution because, after 15 years, the remains will be removed. You will either have to buy a new plot for the burial or cremation to dissolve the remains.
Sea burial is relatively cheaper than buying a burial plot because you are only scattering the ashes after cremation on running water and not acquiring possession of any property. But still, you will have to account for the expenses of renting a boat and riding it to the sea for scattering. You will also have to pay for the type of urn you choose to carry the ashes.
If you choose to store the ashes of your loved one in aprivate columbarian in Singapore like Nirvana columbarium Singapore, it can cost you anywhere between SGD2000 to SGD50,000.
Government columbaria are a relatively cheaper option to get a niche, but the drawback is that you will not get the facilities in a private columbarium, such as a private space, regular maintenance, and state-of-the-art infrastructure.
But the downside of a private columbaria is that they often lease the niches, which have to be renewed after a period, and if you discontinue, you will lose your spot.
Other Factors:
Now that you are aware of the most commonly used options in Singapore and have understood their cost let's move towards emotional factors that will hope you make an informed decision when the time comes. 
Memory:
For many people, letting go of their loved ones is not a solution as they want to keep their memory alive and want a place where they can visit them.
Burial might be the best solution if you think this way because you will have somewhere to visit when you miss your loved ones. With cremation, you will lose this privilege unless you store their ashes.
Green or sea burial might also provide you a place to visit them by visiting the site, but it will not be as personal as it would be with a burial plot.
But if you choose Nirvana columbarium, you will have a private spot where you can visit your loved one and get that personal feeling that you will not get with green burial.
Environment:
The second factor is the environment that you provide to your loved ones at their final resting place. Many people might find green or sea burial romantic and a way of letting their loved ones become one with nature, while others might find it disrespectful.
The same contradictions are regarding cremation, but this is a personal debate. The important point is that everyone wants to ensure that they provide their loved ones with a peaceful resting place.
A private columbarium is a good pay as Nirvana columbarium has a peaceful environment that is regularly maintained and looked after.
Religion:
Many might see death as a physical phenomenon, while the majority in Singapore see death as a religious matter, and they want to give their loved ones a religious farewell.
It does not only stop with the farewell, but it also includes involving elements in the final resting place that have a religious significance. This is the reason headstones have holy verses engraved on them, and the urns come with so many different options.
But as burial is not the ultimate answer and cremation has proved to be a more long-term solution, you can use Nirvana columbarium to store the ashes where the niches are themed according to each religion.
Conclusion:
After considering all these factors, it is evident that a private columbaria like Nirvana columbarium might be the ideal solution to take care of the remains of your loved ones regardless of your religion, culture, and believes.
It provides an ideal resting place for the deceased and favors his family in the long run.