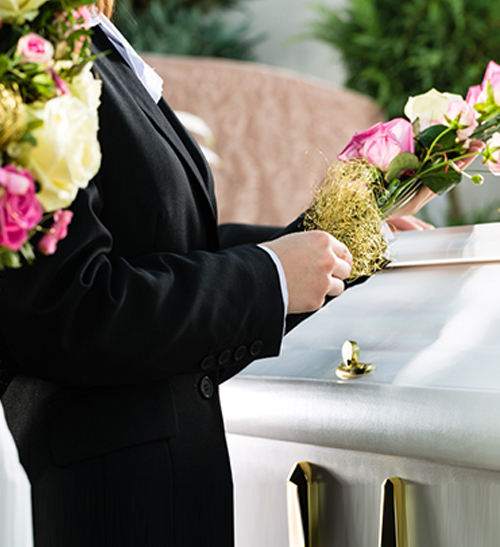 Arranging a Funeral
When a loved one passes away, one has little to no idea what to do with one's life. Emotions and sentiments suddenly overtake you, and many find it hard to conduct themselves appropriately at such a time.
On top of that, death comes with the hefty responsibility of making funeral arrangements Singapore that can aggravate the problem and make it harder for you to make sense of things.
Arranging a funeral is a task of its own and requires experience and expertise to get it right, in addition to a clear and rational approach. But where to summon that approach from? What things to buy and how to arrange money to pay for all of that?
This blog is aimed at guiding you towards making appropriate funeral arrangements Singapore so that you can bid a nice farewell to the deceased, be able to make financial decisions, and cut yourself slack to mourn for your loss.
Initial Stages:
As soon as someone passes away, the government requires you to register the death and obtain an official document certifying the demise, known as the Certificate of Cause of Death.
The certificate displays technical information regarding how the death occurred and is mandatory for further legal proceedings in Singapore, such as closing the deceased's bank account, executing his will, distributing his property, etc.
If the death occurred in the hospital, you could obtain the certificate free of any charges as the doctors there will examine the body and testify for the death. But if the death occurs at home, you will still have to engage medical personnel to issue a death certificate, which you will be charged for.
If the cause of death is natural such as a disease or an accident, a death certificate will suffice, but if it is mysterious or hints at criminal contempt, the authorities might order an autopsy to investigate the cause of death.
You can also request an autopsy yourself if you have any concerns, which will have its charges, Otherwise if ordered by the authorities, you will not be charged for it.
Afterward, you will be required to register the death with the concerned authorities.
Arranging a Funeral:
After you are done with the legal formalities, the next step would be to make funeral arrangements Singapore.
The arrangements can vary depending upon your belief system, religion, your or the deceases' preferences. But for a typical funeral, you will do some mandatory things.
What You Will Need? 
A Ceremonial Space:
Family, friends, and other acquaintances will start gathering when they find out about the death. So the first thing that you will need is a place to conduct the ceremony and seat the people.
For this, you will need a dedicated space that has appropriate arrangements for a funeral. Typically, it requires tentage to set up a funeral area with proper lighting, ventilation, and other facilities. You will also need the furniture.
Or you can rent an already prepared place for funerals. Engaging a funeral service provider or funeral director can be a good choice as he can help you with all the steps.
Casket:
The next thing you would need is a casket and other related goods because, for most of the funerals in Singapore, the dead body is washed and wrapped up in a clean white dress.
The body is then put into a casket for everyone to have one final look at the deceased. You will need services for washing, dressing, and preparing the body for this step, and you can get these services from a funeral company as well.
Choosing the right casket is also important as it depends upon whether you will go for burial or cremation.
Usually, there are either metallic or wooden caskets. Metallic caskets are more prestigious because they provide higher resistance against environmental elements and processes such as dust and corrosion, but they are only suitable for burial.
Wooden caskets are a better choice for funeral arrangements in Singapore as they are suitable for cremation and burial and are no less prestigious than metallic ones. Wooden caskets differ in manufacturing material as you can choose cherry oak ones that are more expensive or pine tree ones that are less expensive.
You can also choose the material for the inner lining and pick a color for it as per your choice.
Catering:
While arranging a funeral, another thing to take care of is to make catering arrangements, as a meal often follows most funerals.
You can order the menu of your choice while it is recommended to keep the preference of your attendants under consideration. You can also order the deceased's favorite food items in his memory.
But make sure that you get the services from a reliable caterer as you do not want the attendants to starve or fall sick after eating the food.
Religious Leaders:
After taking care of more immediate matters, the next step is to engage appropriate religious leaders to lead the ceremony and perform the religious funeral rituals.
The leaders will guide you through all the mandatory steps. They will make sure that the ceremony goes as per the religious recommendations that often aim to ease the following stages for the deceased and hold vital importance.
Moreover, you can also consider the deceased's preferences at this point and include or omit what he wanted or did not want for his last rites. It is subject to religion and family as well, so you can do as you deem necessary.
Religious Items:
Lastly, the religious leaders would require some religious items to perform the ceremony, such as Buddhist monks offering a piece of cloth on behalf of the deceased, so make sure you include such things in funeral arrangements Singapore.